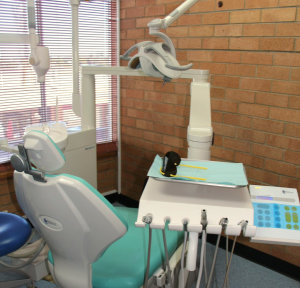 A smile is a curve that sets everything straight!
Our highly trained team look forward to helping you – and our first priority is always your dental health.
Having experience in all areas of dentistry you can be confident you'll always get the best advice and exceptional service.
For everything from your regular check up to cosmetic dentistry with our professional team of dentists and nursing staff we have the right Nowra dentist here for you!
DR VAN TRAN
B.D.S. Syd. Uni.
Van graduated in Dentistry at The University of Sydney in 1999 and his career has taken him to various locations across the Central Coast and Sydney before settling in to his practice here in Nowra.
His main interests in the dental field are crowns and bridges, dentures and implants.
He is continuing with further research in these fields to ensure the very latest techniques are always available to our patients.
Outside of work Van enjoys being with his family , reading and playing the guitar.
DR VANESSA LAM
B.D.S. Syd. Uni.
Vanessa graduated from The University of Sydney in 2000 and prior to joining Nowra Dental she worked in practices in both Ulladulla and the Central Coast.
Outside of work Vanessa enjoys gardening , fishing and being outdoors.
She is currently kept busy with her three young children.
 
DR SEUNG KIM
B.D.S. Adel. Uni.
Kim enjoys all aspects of dentistry and has joined Nowra Dental on a part time basis.

OUR WONDERFUL NURSING STAFF
We think we've assembled the best nursing staff available.
These ladies are not only of great  assistance to our team of dentists but are always on hand to help put you at ease .